January 31, 2021
Saturday Long Run - Mt Gingera & Mt Ginini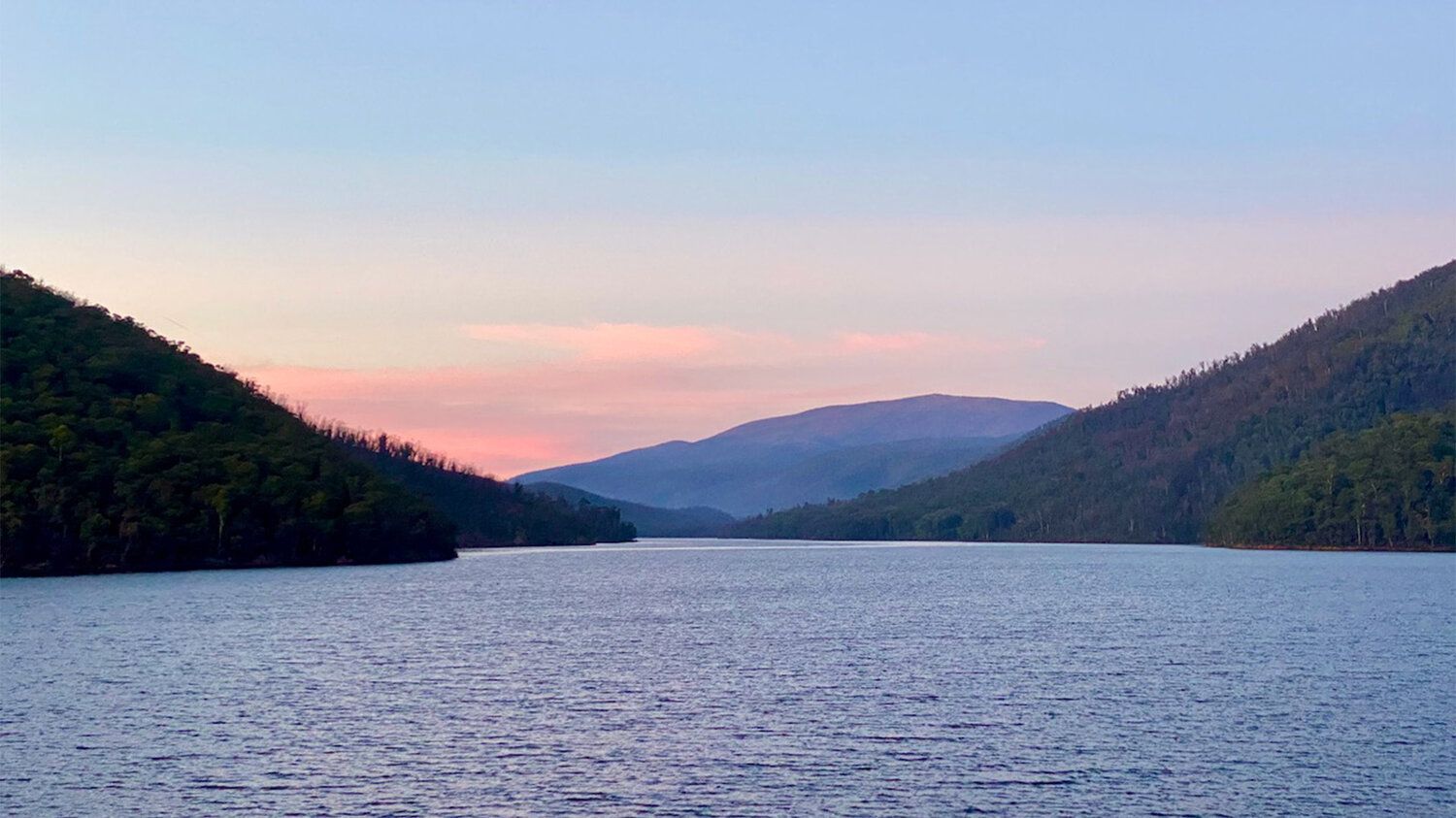 This was a 5-6 hour training run, which ended up covering 47km and 1800m elevation gain over some of the mountains in Namadgi National Park. I made a short film of the run.
---
The plan for this was to be a 5-6 hour training run as part of my training for the Alpine Challenge 100km. I was hoping to knock out 40-50km in this time, with a fair bit of elevation. My plan was to start early - it was going to be a warm 36deg today - and get up Stockyard Spur before the sunrise, summit Mt Gingera, and then I wanted to head further down into the Bimberi Wilderness Area. It was going to be an out and back along mostly fire trail, but I was keen to explore some more of the Bimberi Wilderness, so I was quite looking forward to it.
It was an early start. I think I left home at about 3:30 AM for the 45 minute drive out to Corin Dam at the start of the Stockyard Spur trail - I was hoping to be off by about 4:30 or so so this would give me a bit of buffer time to account for animals on the road and then getting myself sorted at the carpark.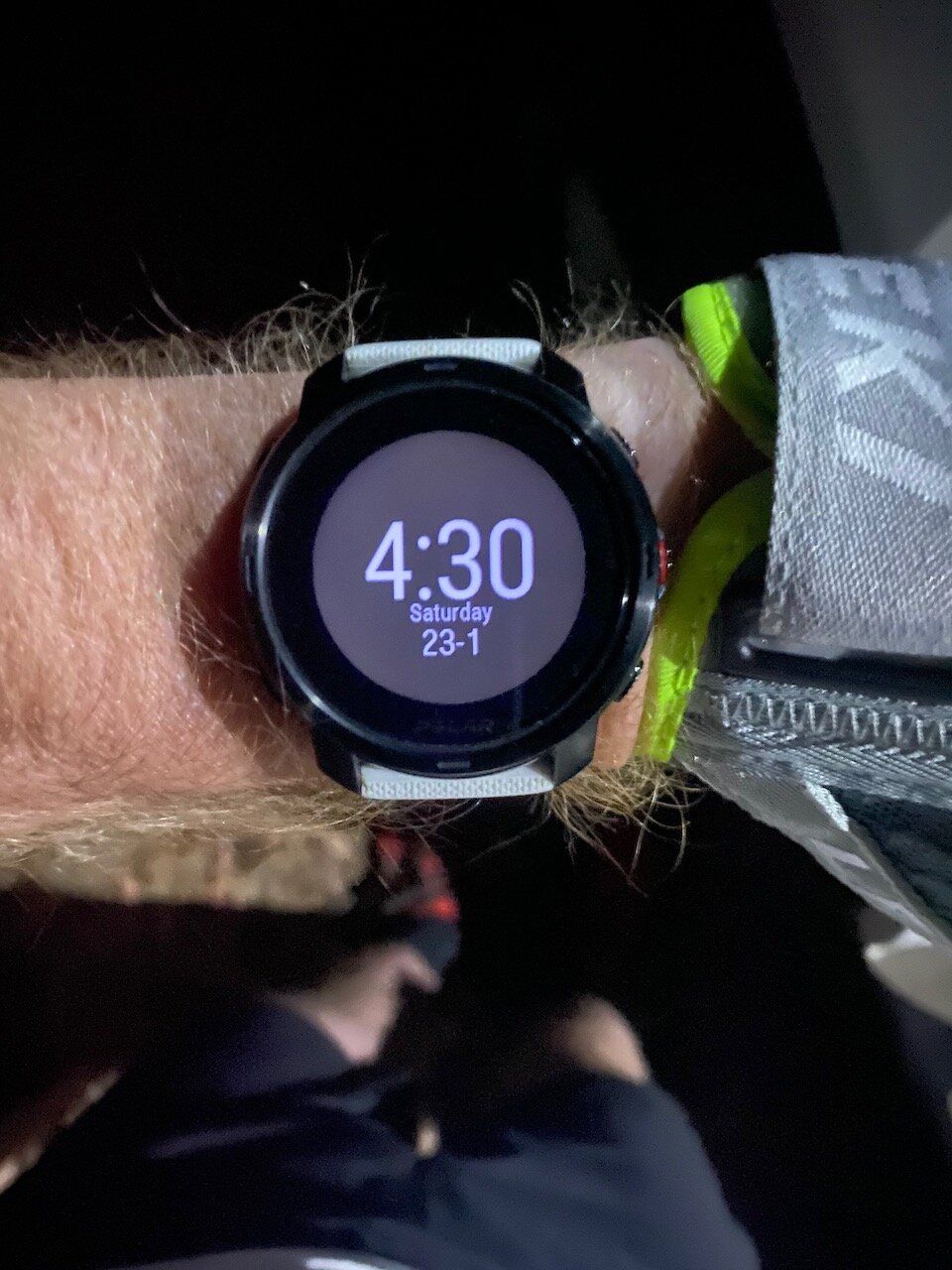 I started at 4:30 on the dot, and began by running along the dam wall and back as a bit of a warmup, before starting the climb up Stockyard Spur. I love this track - it's certainly not easy, as over the first 2km you gain about 500m of elevation, and then it continues a general uphill trend for the next 3km or so. Once I got to the lookout at about the 5-6km mark it was time to enjoy a delicious mountain sunrise.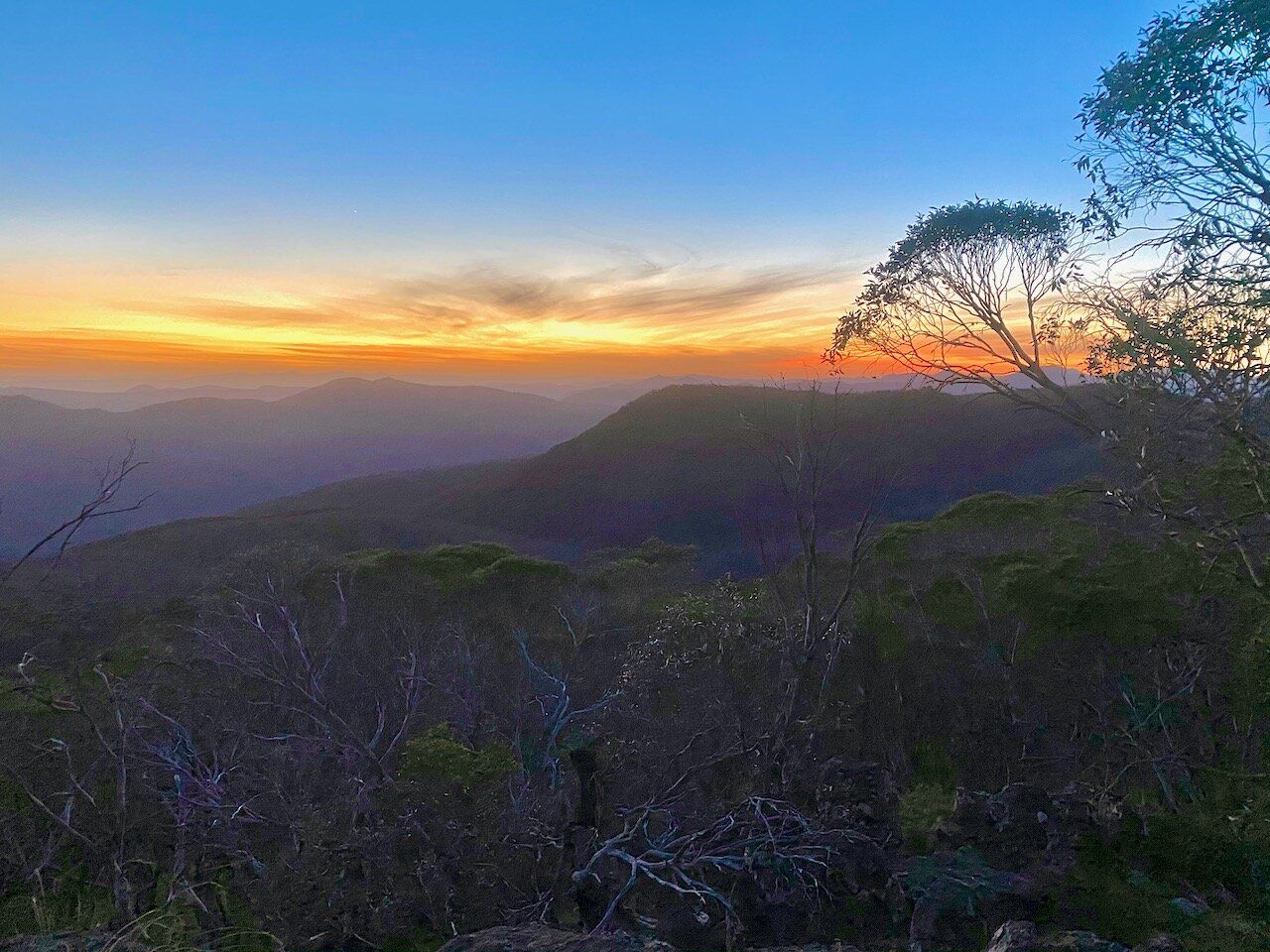 From here it's a gentle cruise past Pryors Hut and across to the Mt Gingera summit trail. The Mt Gingera summit trail is a nice little climb, but it's only about 1km in distance. Still enjoying the early morning light, I headed back down Gingera and turned right to head down along the road into the Bimberi Wilderness Area.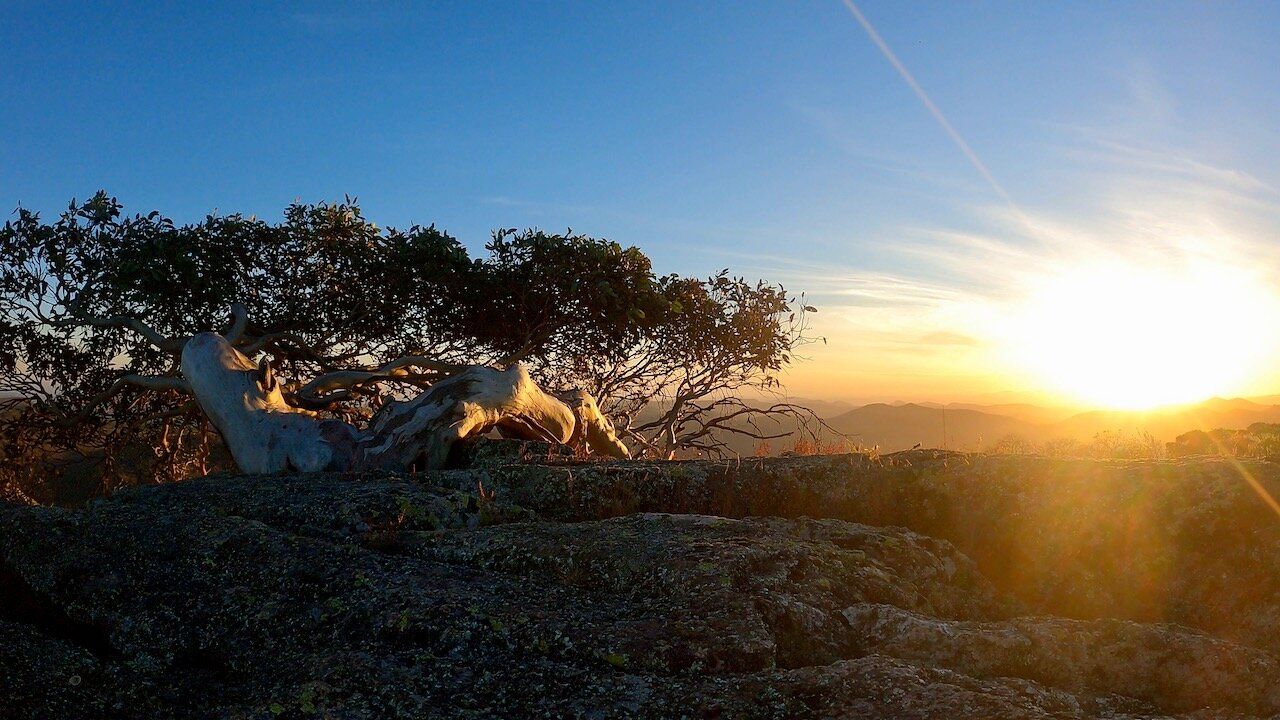 Unfortunately, it was here that my plan was foiled - the Bimberi Wilderness Area was closed after recent bushfire damage. In the back of my mind I remembered that it probably was closed, but I simply didn't check. Some people may figure that I'm one person in the middle of nowhere and that it will be fine to continue - but it's closed for a reason, and if everyone thinks they're special and decides to ignore the closures then it makes everyone look bad, does nothing to build goodwill for the sport and may result in more people and sports losing access to these incredible natural areas.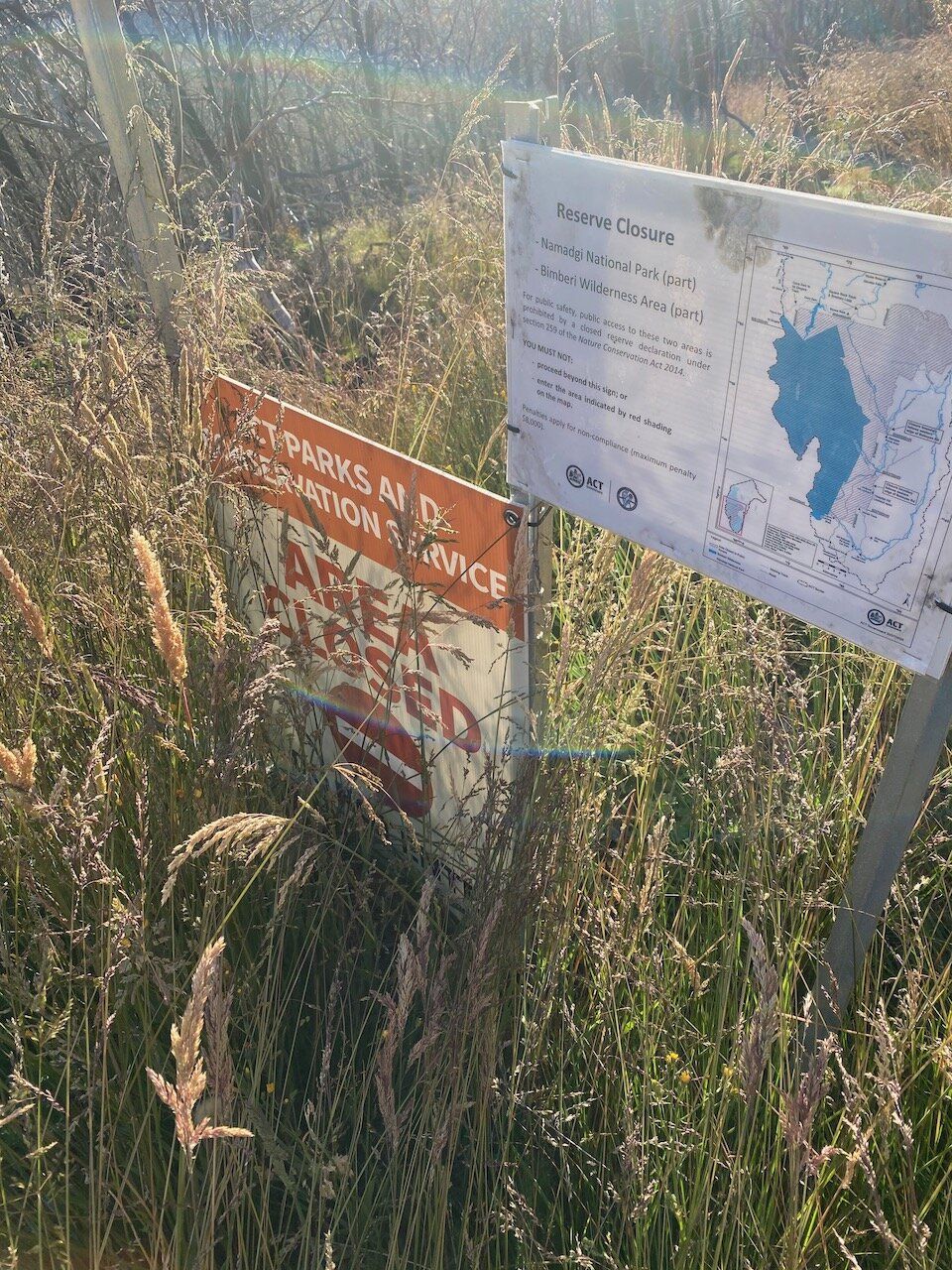 I had a backup plan, however. I was going to turn around here, head back up Gingera (because it's there, so why not climb it again), then head the other way up Mt Franklin road and up Mt Ginini - From there I would see how I'm feeling and going for time. So, I turned around, and began the climb back up the road.
The second time summiting Gingera definitely felt somewhat less easy - after a snack at the top I head back up past Pryors Hut, and then along the fire trail. There is then a gradual 3km climb up to the Ginini gate and carpark, then another climb up the road to the Ginini. The sun was up and the temperature was starting to warm up by this point.
There's an Air Navigation station at the top of Ginini. Interestingly, there is no power to the top of Mt Ginini, so the Air Navigation station runs on generators 24/7. The site also hosts a Bureau of Meteorology weather station.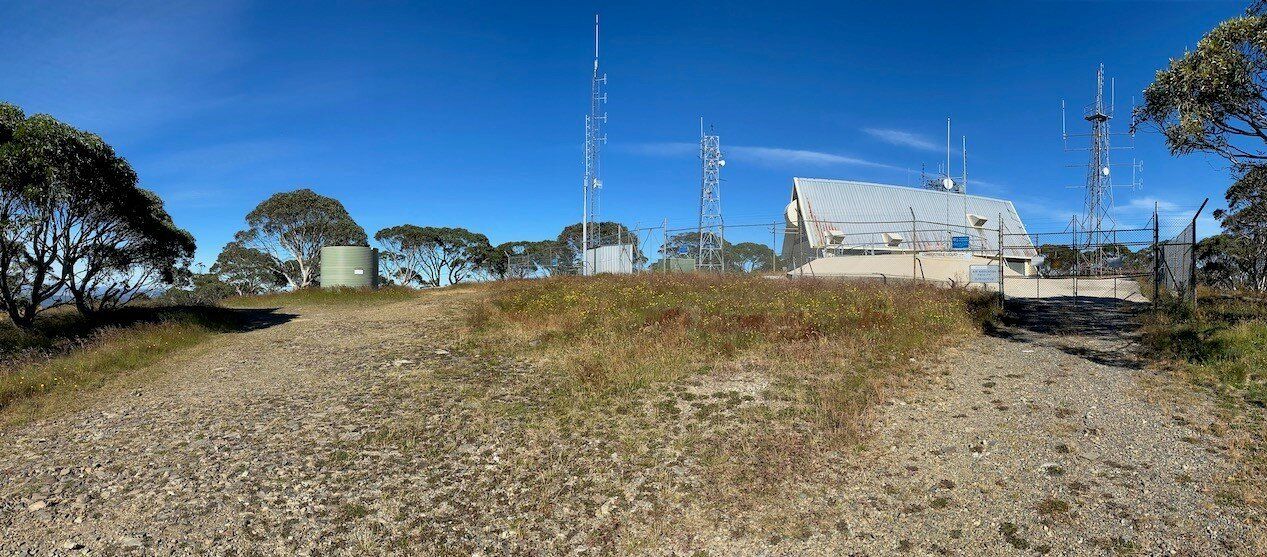 From the top of Ginini, I knew that if I head straight back to the car it was going to be about 40km. I was hoping to do a little more than this, so I decided to continue down Mt Franklin road for a couple of kilometers, then turn around and head back to make it closer to 45km.
At this stage the sun was well and truly up, so it was getting a bit warm. I was starting to run low on water, demonstrating a further flaw in my plan. I had carried less water than I normally would for the conditions because I knew that creeks and water were abundant on my planned route, so I was going to get water from those (I use either a filter or purification tablets in most cases). Unfortunately, water was not abundant on my new route and I was beginning to regret my decision to add those few extra kilometers.
From here I was only a few kilometers from the old Mt Franklin ski chalet. There are water tanks at the chalet, so although this would add even more distance (and elevation, as it was downhill from here to the Chalet and I was going to have to run back up) I decided it was worth the extra distance to top up with water.
In hindsight, it probably would've made more sense to head to Pryors Hut or Gingera (where there is water) to add my extra distance.
However, I cruised down to Mt Franklin Chalet and had some delicious, delicious water from the tanks there. I chucked a purification tablet in just in case, but the tanks looked quite new and the water looked good.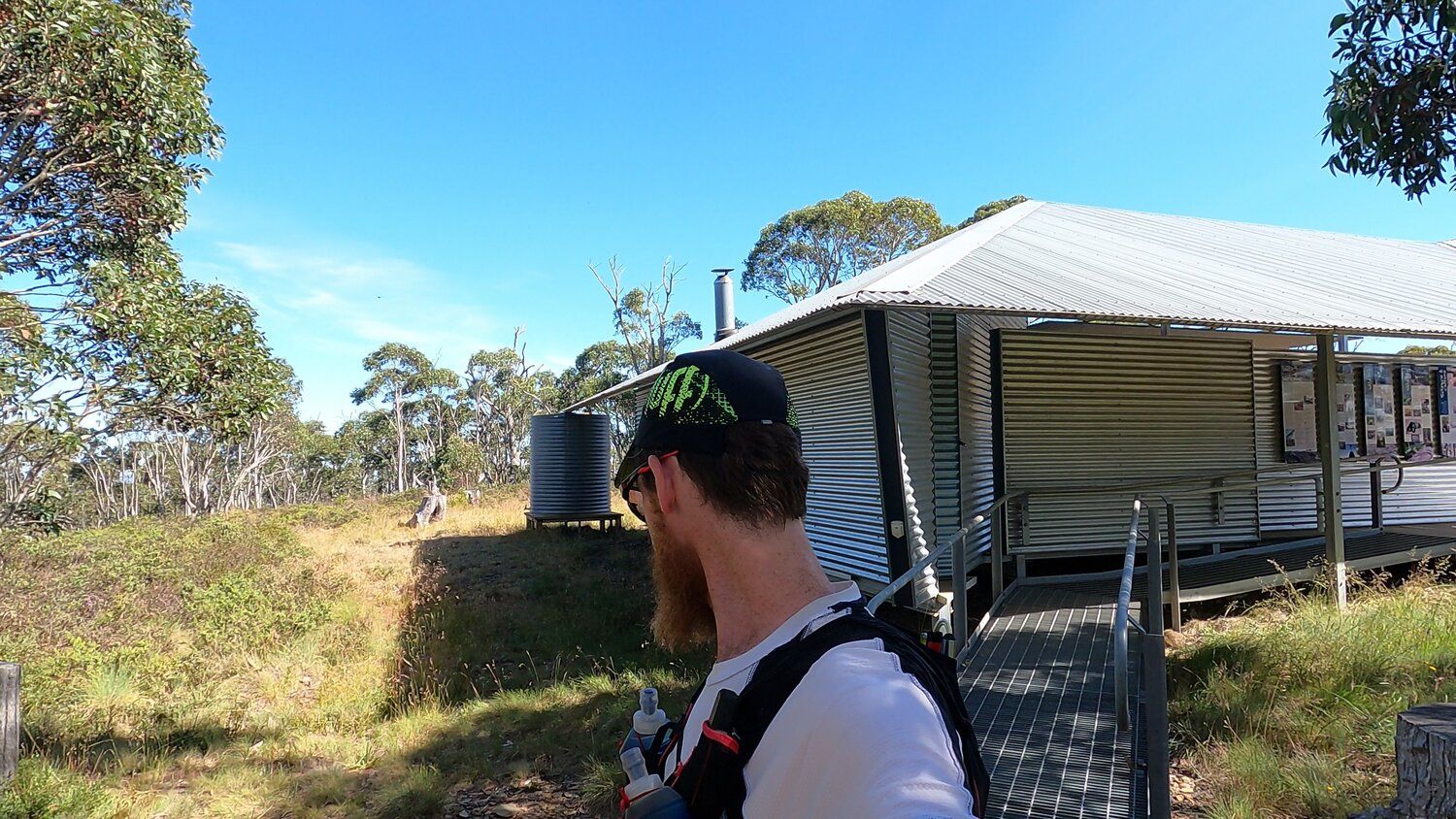 I started the arduous climb back up the fire trail. Whilst fire roads aren't necessarily difficult to run, they can certainly be sole-sucking. It wasn't long before I was back at the Mt Ginini turnoff, then the gate where it was a downhill cruise and then a short climb back to the Stockyard Spur trail.
Of course the wonderful thing about the brutal uphill of the Stockyard Spur trail is that it's a fairly gentle descent back down - at least until you reach the helipad and start the descent of the last 2km, which is steep, technical, and not at all easy to run. I passed quite a few people on their way up at this point, which, given the temperature was quite warm it's just not really my cup of tea to be starting that late.
The descent is always tough on the legs, but eventually Corin Dam got closer and closer, until I reached the carpark again. Legs were pretty cooked by this point, after 47km in 6.5 hours (slower than I'd like, but fun).
I had certainly earned the unholy amounts of pizza that I consumed later that day!
The film from this run is available on Vimeo and YouTube.